Let's Cut to the Chase – The Fox Won!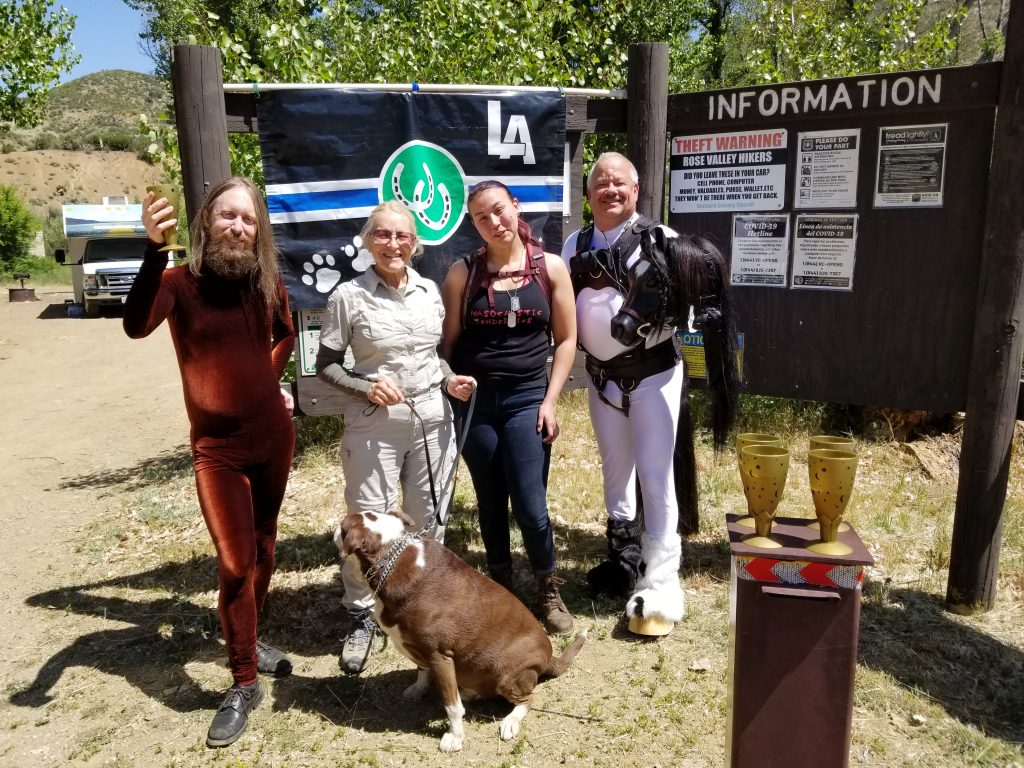 Yes we followed the trail up the mountain, there were two false leads off the path and at the end it circled back. Outfoxed by the clever rascal and Guide who hid in the brushes while we raced by. Eventually, we made it back to camp, as the trail lead us there, and The Fox was safe in her burrow.
The Feast was magnificent!!! Kansas City Steak Burgers with toasted buns, lettuce, tomato, no sugar catsup, realish and even mayo if you wanted it. A totally loaded Garden Salad with all the fixin's. Campfire Roasted Idaho Potatoes with melted irish Butter to pour over them.
If you missed it, you missed a fabulous time and excellent eats! just sayin'