Please support these people and companies, as they have supported many of our events! We appreciate them so very much, and we hope you do too!
And, wearing one of our very own LAPCC ladies' shirts…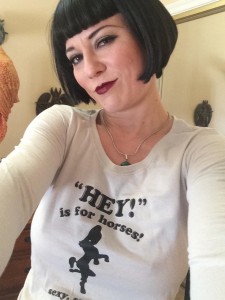 Would you like to become a sponsor, too? Please e-mail us and ask how you can help. We take any contribution, including volunteerships and monetary donations.
At our events, we normally have other merchandise, like t-shirts, water bottles, and art prints for sale, not to mention signed copies of "Pony Play with SubMissAnn" (now available on Amazon Kindle!). So be sure to bring cash so you won't miss out! We are not a "for-profit" club… all proceeds go toward our events. More money means more events!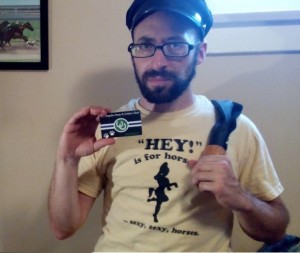 Trainer Pollux
For other ways to help support us, please check out our Tickets and Membership page to find out more!