If you're new to human-animal roleplay, then you've come to the right place!  On this page you will find external resources and links to help you learn about petplay.  At the bottom we have a link to a petplay forum as well as some links to sites where you can find petplay gear.
First things first, our top 3 picks for books on petplay, with links to Amazon for your convenience!
By SubMissAnn, the 2009 Pony/Trainer Leather titleholder and founder of the LAPCC herself, this illustrated book walks, trots, and canters you through activities, protocols, submission, training, and scenarios.  It includes photos and illustrations, plus do-it-yourself rope bridles.  This comprehensive guide is now available on Kindle!  A portion of the proceeds go to the travel fund for the North American Pony/Trainer Leather title, so we really do encourage you to support this event by buying a copy (or two copies…  or three… or eight…)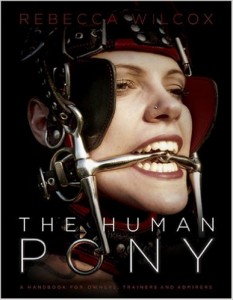 By Rebecca Wilcox, joint winner  of the 2009 Pony and Trainer Leather title, this beginner's guide focuses on the training and outfitting of human ponies, and draws from Rebecca's experience training both human ponies as well as bio-horses!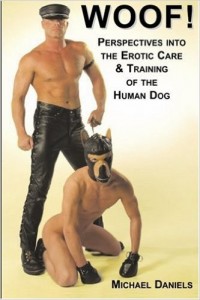 "Woof!  Perspectives into the Erotic Care and Training of the Human Dog," by Michael Daniels, is considered one of the authoritative guides for training human pups, particularly leather pups.  Written from the trainer's point of view, it provides a detailed insight into the responsibilities, requirements, and fun of human pup training.
Links to Articles and Sites

PetPlay 101

As part of our ongoing outreach to the BDSM, kink, and leather communities, we try to have regular petplay classes in our local communities.  Please check our calendar for upcoming events and classes.  We also try to hold semi-regular socials or "munches," which provide a safe, vanilla context for people to meet each other face-to-face and discuss human-animal roleplay.  We would love to see you there!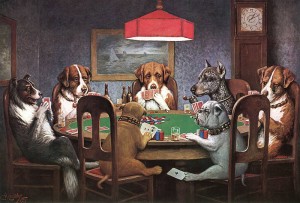 (Our gatherings look a little something like this…)