It's early November and that means it's time for L.A. Pup Pride weekend!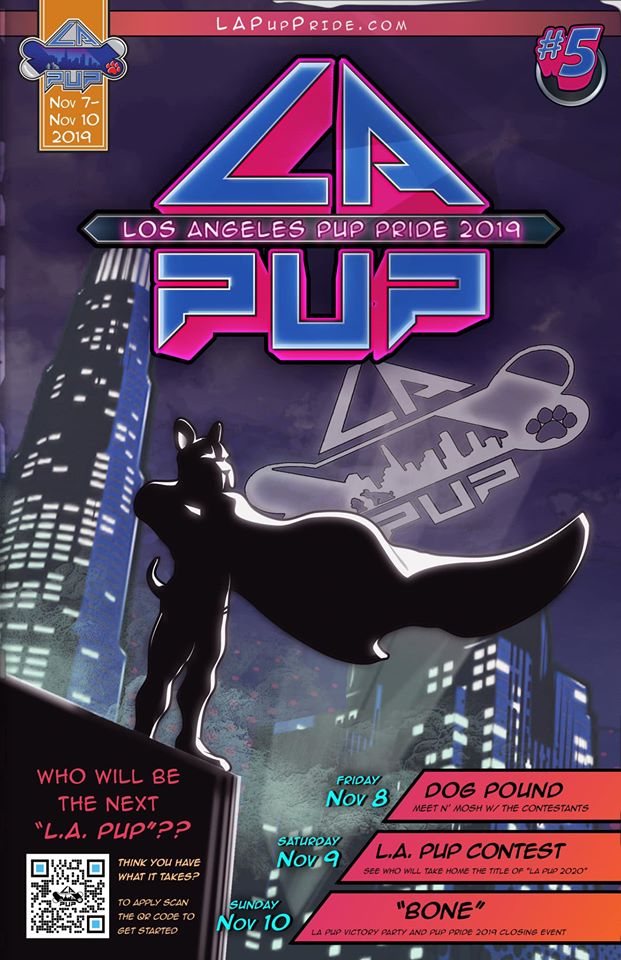 Here's the itinerary:
On Friday, November 8th, swing by the Bullet Bar at 9 p.m. for a meet and greet with the contestants, Pups Apollo, Hunter, Orion, and Templar. There will be a mosh and puppy go-go dancers for your entertainment.
On Saturday, enjoy a FREE panel on headspace with the SoCal Creatures at 11 a.m. at the MCC Annex, to be followed by a "PG" mosh. Come for a day of education and fun before the contest to determine the 2020 L.A. Pup!
Later, doors open at 7 p.m. at the MCC Church for the L.A. Pup contest. Refreshments, performances, raffles, and silent auctions will keep you busy as you watch the contest for the fifth L.A. Pup in one of the biggest pup contests in southern California. Afterwards, the party moves to the Bullet Bar for "Pleasure and Pain" for a night of kinky pleasures. (Cover is only $3 if you have your L.A. Pup Pride wristband!)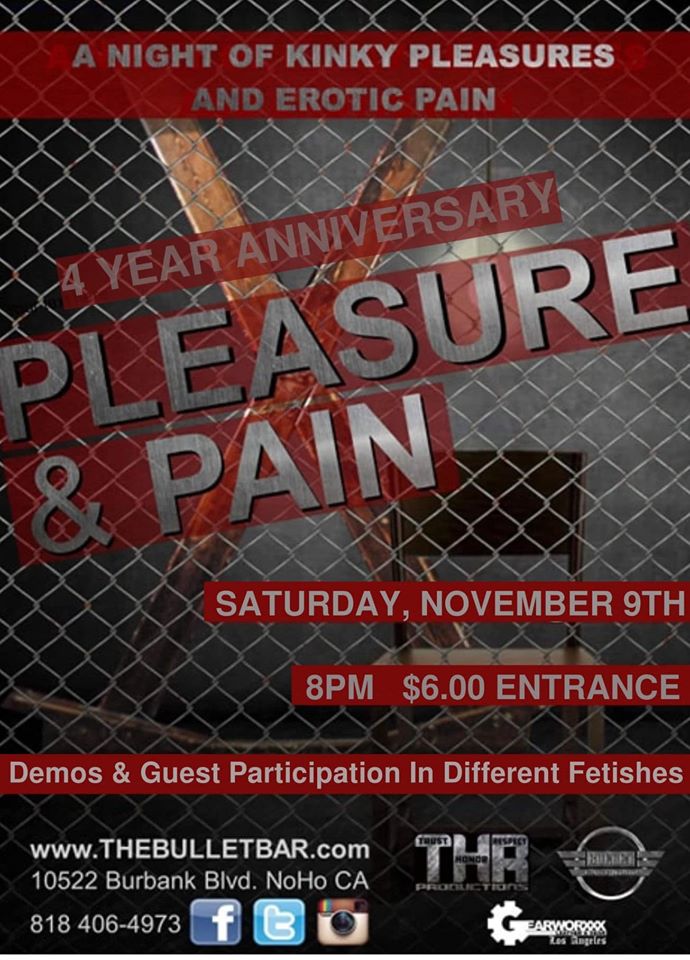 On Sunday, November 10th, join the winner of the contest for a victory party at Eagle L.A. at 4 p.m.

For more information (and to purchase tickets) click here to be redirected to the official LA Pup Pride website.