Calling all pups!
Next week is Los Angeles Puppy Pride weekend.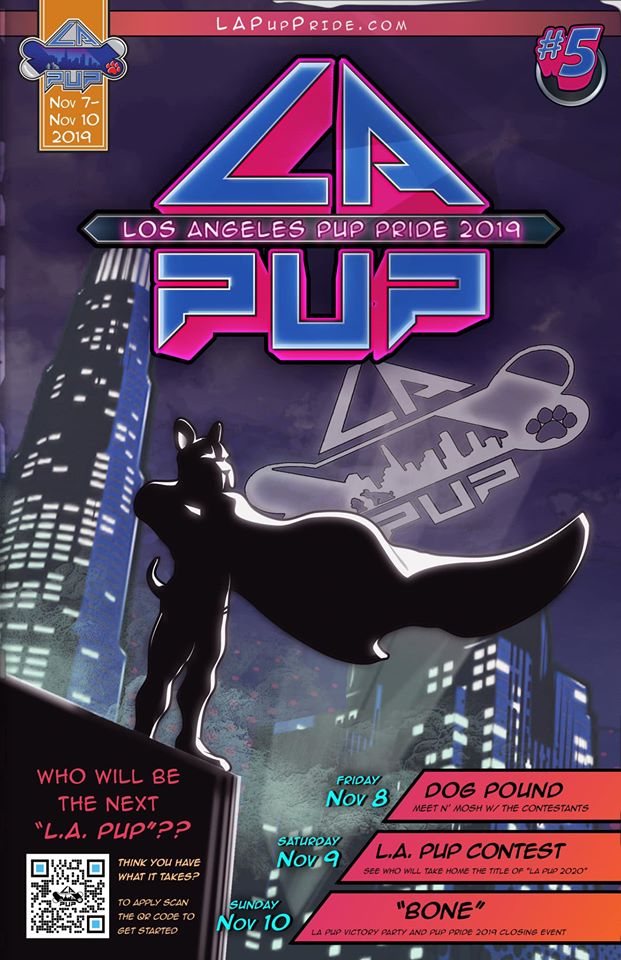 Here is the itinerary, which includes the LA Pup Contest 2020:
November 8th, meet us at the Bullet Bar on Burbank Blvd. at 9 pm to greet the contestants: Pup Apollo, Pup Hunter, Pup Star Orion, and Pup Templar! A pup mosh and cute pup go-go dancers will help you get your WOOF on!

Next, stop by the MCC Church in the Valley, at 5730 Cahuenga Blvd., on November 9th, for the L.A. Pup Contest. Doors open at 7 p.m. Enjoy performances, refreshments, silent auctions, raffles, and socializing with other pups at one of the biggest puppy events in Los Angeles.

Finally, swing by Eagle L.A. for the afterparty, BONE, at 4 p.m. on Sunday.
For more info, and to purchase tickets, click here for the official L.A. Pup Pride website.