LA's premier human Dog Show, Puppypalooza, is back for an encore!
On February 9th, we had over 30 attendees for Puppypalooza, and earned $650 for the ASPCA. We had so much fun, we decided to do it again!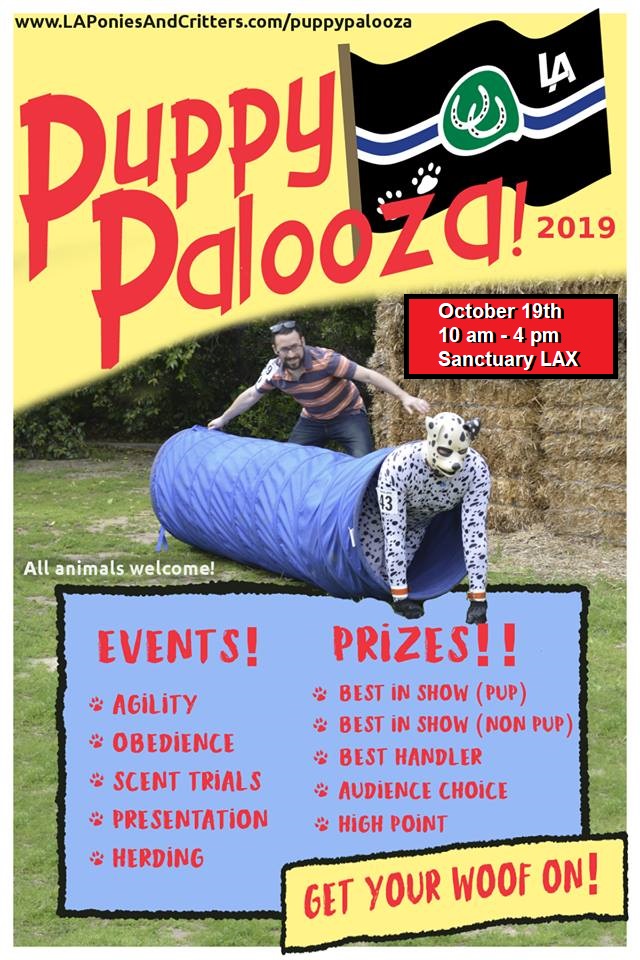 Join us Saturday, October 19th, for six hours of games designed especially for you. We celebrate our diversity and welcome all four-legged humans, including but not limited to, leather pups, rubber pups, foxes, kittens, and everything in between!
Our event is held at Sanctuary Studios LAX, which has previously hosted EQUUS, petplay socials, and petplay playdates. Check-in is at 10 am; events start at 11 am. Registration is $20 online and $25 at the door.
Click here for the Facebook event page.