We're gearing up for the fall fox hunt! Now that we're reserved all of the Rose Valley Campground in Ojai, it's time to talk logistics!
Have you RSVPed for the hunt yet?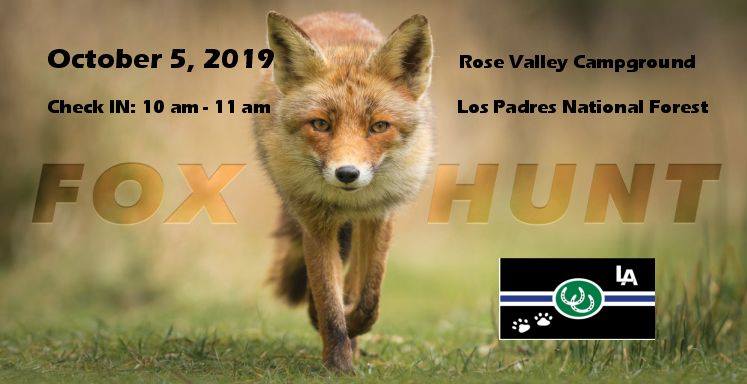 If not, take a minute to check out our Facebook event page.
We also have two fox hunt socials coming up.
The first is Monday, September 23rd, and the second is Thursday, September 26th. Go to either event for delicious pizza and to ask any questions you might have about the hunt!