This Saturday is the LA Pony and Critter Club Play Date!
Join us in the Olympic Forest at Kenneth Hahn Park. We meet under the big tree with an Olympic Bench from 1 – 4 pm. (Click the image below for full size.)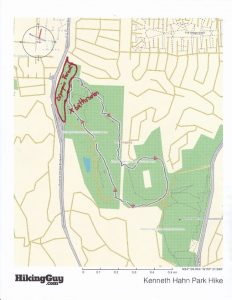 Suggestions: bring your outdoor park blanket to lay on, a freesbee, carts to pull. A jacket if it gets cold or windy.
We will bring water, a pony grooming bag, and reins.
Always so much fun; whether you go to be social or get into headspace, please join us! Pets are welcome, primals are welcome, and you are welcome! LAPACC is an inclusive club; ALL pony and critters are welcome in the club as well as trainers and handlers. The diversity of the club enables us to exchange ideas and possibilities and to be welcoming to all individuals regardless of their level of involvement or interest levels.
See you there!