Can you think a better name for an establishment than "THE MENAGERIE?" The Menagerie has graced downtown Riverside for over 25 years, and next weekend, you can attend a petplay event with us, with pup performances, raffles… and our very own subMissAnn giving a fabulous class on ponyplay.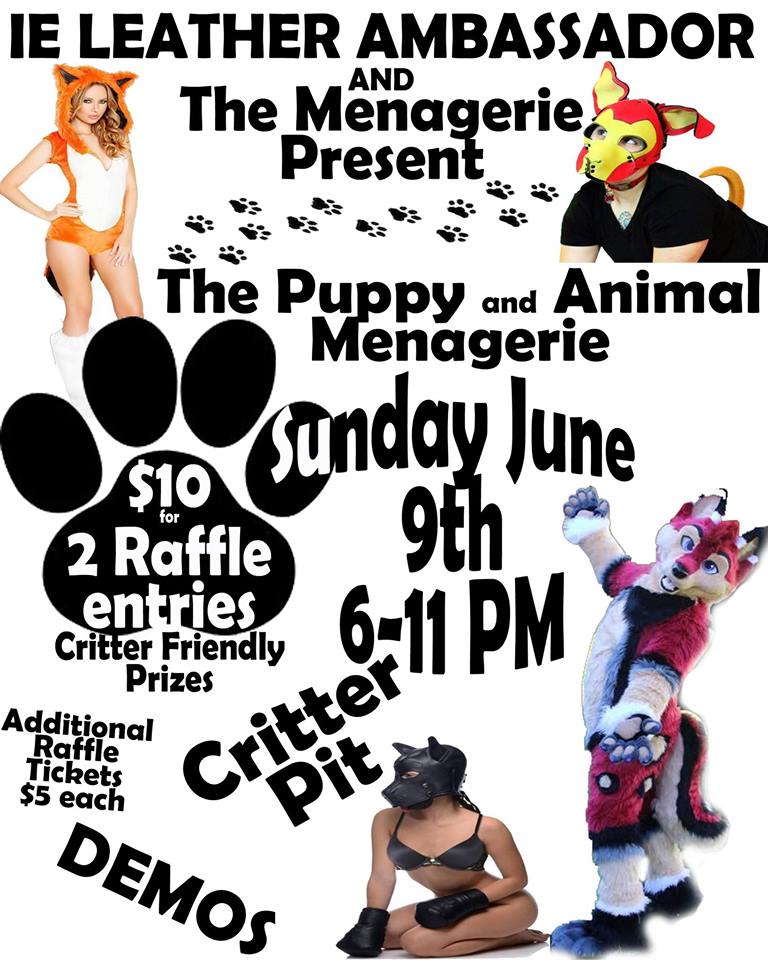 Proceeds from the raffles (and suggested door donation) are being split 50/50 to fund the travels of the Inland Empire Leather Ambassador and of LA Pup Tony Bark, who will be competing at the International Puppy/Trainer contest this July.
A pop-up shop in the back by Kilted Bros will have tails for sale in all sorts of colors and styles. Check out the Facebook event page here for all of the details.
We hope to see you there!