After two weeks of competitions, we know a lot of our pets are tired, and so we invite you to grab a cup of tea, kick up your feet, and relax while you listen to a petplay podcast!
This week on We're Not Together with Zack and Haley, our own subMissAnn and Tony Bark sat down to talk about puppy play and pony play.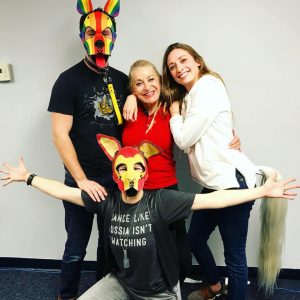 You can listen on Apple Podcasts here or on Soundcloud here.
Want more? Check out the We're Not Together Facebook page here!