Last chance to sign up for Derby Day! Post time is Saturday at 12:30 SHARP!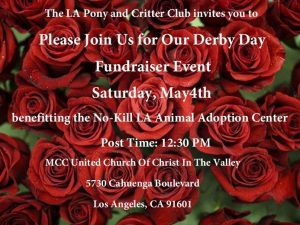 A reminder that the top three prizes (Best In Show – Pony, Best in Show – Critter, and Best Hat) are a VIP pass to Dom Com.
Purchase your Derby tickets here!
Also, check it out… all Derby participants get a personalized LAPCC number to race with! Cool!