Welcome to 2019! In case you missed our last post, this is a reminder that we have two BIG events coming up.
Puppypalooza is on February 9th and is being hosted by Tony Bark, who is LA Pup 2019. You can buy tickets by clicking here!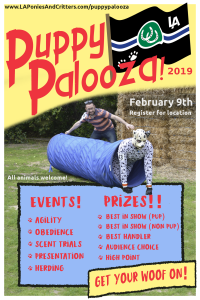 Derby Day is on May 4th and is being held at larger indoor location. You can check out the Facebook page here!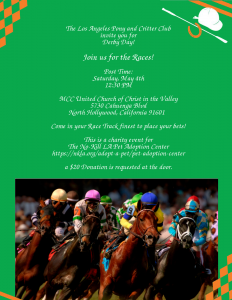 Can't wait that long? Never fear. The LAPCC will be hosting a Dog and Pony show at Sin in the City on February 1st. This convention in Vegas includes the International Person of Leather title competition and features several classes on petplay and ponyplay. We hope to see you there! Click the logo for more info.