"Come in your race track finest, and place your bets!"
Derby Day is a charity event held in honor of the Kentucky Derby. Like the Kentucky Derby, it is always held on the first Saturday in May. See you in 2018 – May 5th!
The Kentucky Derby is a stakes race held at Churchill Downs in Louisville, Kentucky. It is called "The Most Exciting Two Minutes in Sports," and "The Run for the Roses." The first Kentucky Derby was held in 1875. The Kentucky Derby is one of three races that make up the coveted "Triple Crown."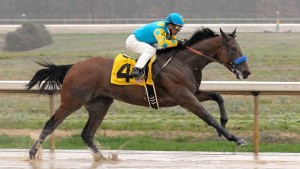 The 2015 winner of the Kentucky Derby, pictured above, was American Pharaoh, ridden by jockey Victor Espinoza.
So what is Derby Day?

This event benefits the No-Kill Los Angeles Animal Adoption Center. Doors open at 12:30 PM. We ask for a donation of $20.00 at the door (though you can provide more if you like!) for betting tickets. All of the betting ticket money goes directly to the No-Kill LA Adoption Center.
Location:
MCC United Church of Christ in the Valley
5730 Cahuenga Blvd
North Hollywood, California 91601
Betting:
Everyone coming through the door receives 6 tickets. You may purchase betting tickets for $1 each. You cannot participate in the betting nor the Arcade Game without tickets. There will be a sign that explains how the win bets of each race are determined. All bets are placed before each race. Two winners from each race win EQUUS all natural handcrafted soap that have been donated to our LAPACC.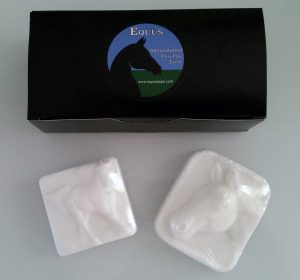 For Derby Day 2019 there will be containers for each Animal Role Play Enthusiast. A random ticket will be drawn out of the container of the winner of the race. Participants have a better chance of winning if they put more tickets in the container than someone else.
Dress code:
The dress code is formal attire or high fetish attire. A prize for the best Hat ((A Saturday Day Pass ticket to DomConLA) will be awarded by our Judges.
Races for the Day:
1. Derby Race
2. Steeplechase Race
3. Greyhound Race
4. Pacer Race
5. Puppy Hurdle Race
6. Trotter Race
After the races, there will be an Arcade Game. This game involves shooting foam darts at human Animal Role Players as they march back and forth, as on an arcade track. Participates buy a "round" of darts ($10) to shoot at targets.
Again: All Betting Monies and Arcade Game Tickets Monies go directly to the NO-Kill Los Angeles Adoption Center.
One Pony and one Critter with the most ribbon points (Blue ribbon = 3 points, Red ribbon = 2 points, Yellow ribbon = 1 point) will be awarded a Saturday Day Pass to DomConLA.