North American Pony Trainer 2020 team, Domina Jenn and Tromper Bluroan, all our love goes out to you.
We want everyone to know that we have extended Travel Funds for all the postponed and cancelled events they were scheduled to Present at this year to be available for when these events occur again. They are a fabulous Pony/Trainer team, and deserve the opportunity to have their full say on Pony Play. The Covid-19 pandemic has altered some of their plans. However, these plans are POSTPONED, not cancelled. We know Domina and Tromper will do great things once the Cons start up again and it is safe for them to travel!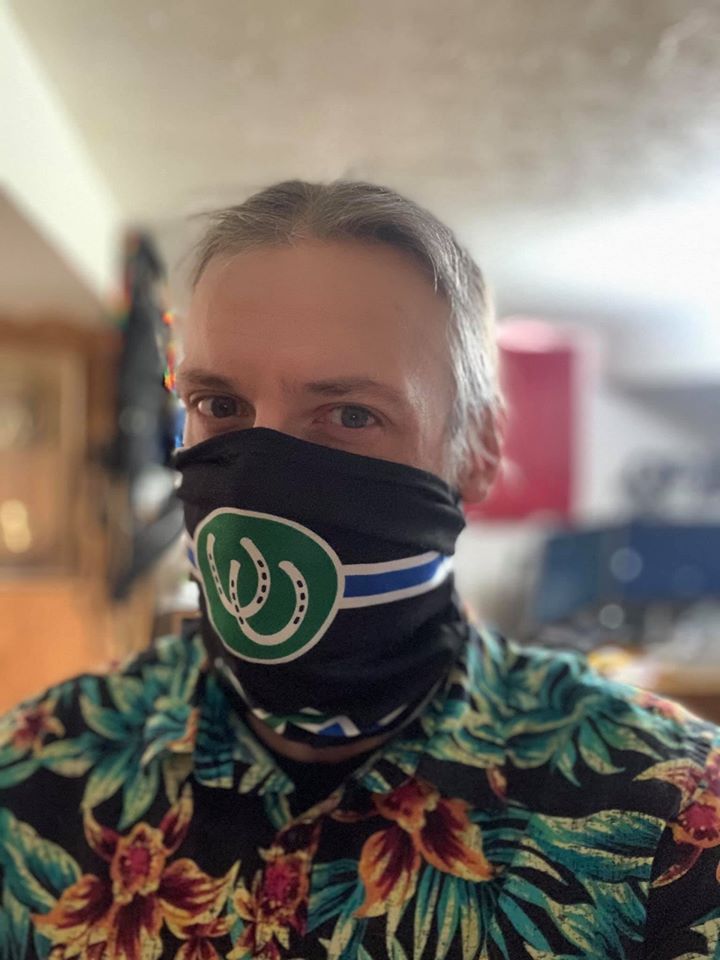 We were delighted to see Tromper via video chat this week. We are having our video chats using https://meet.jit.si/ ("Jitsi" rhymes with "bitsy") which is good because it is free and you do not need to sign up for an account to join.
We are still accepting applications for North American Pony 2021… at least until the end of the month! You must complete and send your application form with all attachments and fee by May 31st, 2020 at 11:59 PM if you would like to compete.
You can buy tickets to the event here: https://www.eventbrite.com/e/equus-international-pony-play-event-tickets-84458131545
A reminder that this event will provide masks for anyone who attends. We MUST ensure a safe event for our wonderful ponies, trainers, friends, and community. Thanks to everyone for being safe and kind.