If you're a fan of horse races, then you'll LOVE Derby Day. This is one of the oldest LAPCC events and this year it will be the biggest ever; we have a new venue, the MCC United Church of Christ in the Valley in Hollywood.
As always, Derby Day is May 4th, the same day as the Kentucky Derby, and the $20 fee goes to NKLA shelters. Prizes include tickets to DomCon LA, which is the very next weekend; we are giving out tickets to the best pony, trainer, and hat. So spectators, make sure you wear your finest Derby hats! We also have smaller prizes, including homemade leather-scented soap; you can bet on your favorite ponies to win.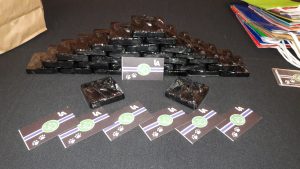 Our event is featured in LA Weekly; click here to check out the article!
See you there!