They say dogs are man's best friend, but here at the LAPCC, we believe that all critters can fill that role!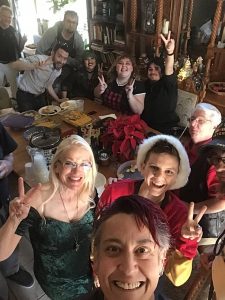 Our 2018 Holiday Party
Our club is proud to boast over 200 members, with an active core of about twenty. We have at least one event monthly and we invite you to join us this year for two of our upcoming events, Puppypalooza (February 9th) and the Sin in the City the City Dog and Pony Show (February 1st).
You might want to pre-purchase tickets for Puppypalooza because this year will be our biggest yet and we can only guarantee the first 10 participants will be able to compete in ALL events.
Also, remember, if you are planning to attend the Dog and Pony show in Vegas on Friday, February 1st, you need to pre-purchase a dungeon pass.
We hope to see you there! You're already a winner… why not compete and get some ribbons to prove it?!